Fairy Grotto is a beautiful natural spot locating at the Phja Trang mountain range be- longing to Luong Ha commune, Na Ri district, Bac Kan Province.
The grotto is 5 km far from Yen Lac town. Fairy Grotto has appeared naturally for a long time. Legend says that once upon a time there were 7 fairies landing at the foot of Phja Trang Mountain to swim. They enjoyed so much that they did not know that the night came. They could no longer fly back to the heaven. God created a grotto for them to reside. Since then, the grotto has been called "Fairy Grotto". On 13 September 1999, the Ministry of Culture and Information signed decision on recognizing the Grotto as beauty spot at national level.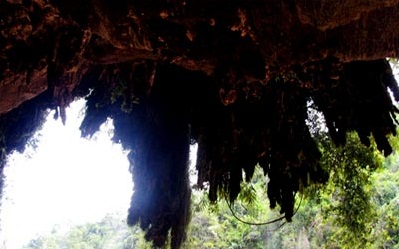 Coming to Phja Trang Mountain, tourists in Vietnam travel can take a rest in the Fairy Grotto, and enjoy the fresh air atmosphere.