Temple of Kings Hung was built on Nghia Linh Mountain, 175 meters by sea level, Phong Chau District, Phu Tho Province.
Ha Temple:
225 brick steps lie between Dai Mon Gate and Ha Temple, which was built in the 15th century. According to the legend, in this place, Au Co gave birth to a pouch containing 100 eggs, which later hatched to become 100 children. Her husband, Lac Long Quan, led 50 children down to the coastal region to populate the land and propagate the race. Au Co brought 49 children up to the mountainous area. The eldest child, Hung Vuong, was left to become King; he founded the capital in Phong Chau and named the country Van Lang.
In front of the Ha Temple, there is a 700-year-old tree. It is in this temple where late President Ho Chi Minh had a talk with the soldiers on their way to Hanoi in 1954. He told them "The Hung Kings had the merit of founding the country. You and I must stick together to safeguard it.
Trung Temple:
Over 168 brick steps must then be climbed to get to Trung Temple. According to legends, the Kings Hung built the house as a place to rest and hold political meetings. It is also where Prince Lang Lieu presented sticky rice cakes (Banh chung and banh day) to his father the King on the occasion of Tet Holiday.
Thuong Temple: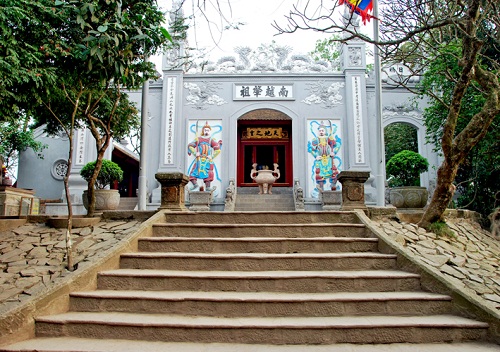 Over 102 brick steps from Trung Temple to get to Thuong Temple, where exclusively used for the kings to have offerings to the Sun God, the Earth God, the Rice God, and Saint Dong, a legendary hero, defeated the An invaders of the ancient Chinese Dynasty. This is also the place where King Hung, the 18th, abdicated in favor of Thuc Phan, who erected a stone pillar and swore to take care of the temple and of the Hung family's inheritance.
At the foot of the mountain is the Gieng Temple, where worshipped Ngoc Hoa and Tien Dung, the 18th Hung King's daughters. It is said that the two princesses used to comb their hair and look at themselves in the water of this well.
King Hung Tomb: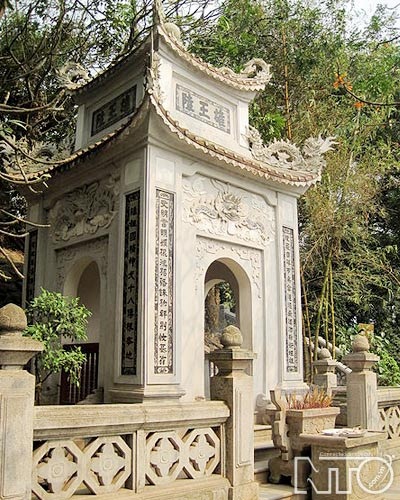 It was the tomb of the 6th King Hung. Legend has it that, after defeating the An invaders, the 6th King Hung took off his clothes and left it on the branch of the kim giao tree and died on the spot.
Hung King Temple is a historical as well as cultural attraction of Phu Tho province. Coming to Phu Tho in March of lunar year, tourists in Vietnam travel will have chance to enjoy Kings Hung Temple Festival, which can be considered one of the most important and meaningful one that connects Vietnamese people from all over the country together.